IMPORTANT: Rulers, paper strips, measuring tapes, and twine are not accurate enough and are not a good way to determine your ring size!
There are four good ways to find out your ring size:
1. The safest way is to go to a goldsmith or jewelry store near you. They will measure your ring size with professional instruments. If you also specify the width of the ring you want, the result will be very precise and your new KIPKALINKA ring will fit you perfectly.
2. You can buy professional measuring tools. If you often buy rings on the internet, the investment may be worthwhile. Just google "ring gauge" or "ring sizer."
3. You can try on rings of similar width in a jewelry or department store to find out the right size.
4. Using a caliper, measure the inside diameter and width of a ring that fits you well, as you can see in the pictures.
Falls Du Dir beim Ablesen nicht sicher sein solltest, hinterlasse uns eine Notiz mit Deiner Bestellung und schicke Fotos Deiner Messung an <bestellungen@kipkalinka.de> oder nutze unser Kontaktformular.
IMPORTANT: The entire lower ruler must be visible, as it is necessary for correct measurement.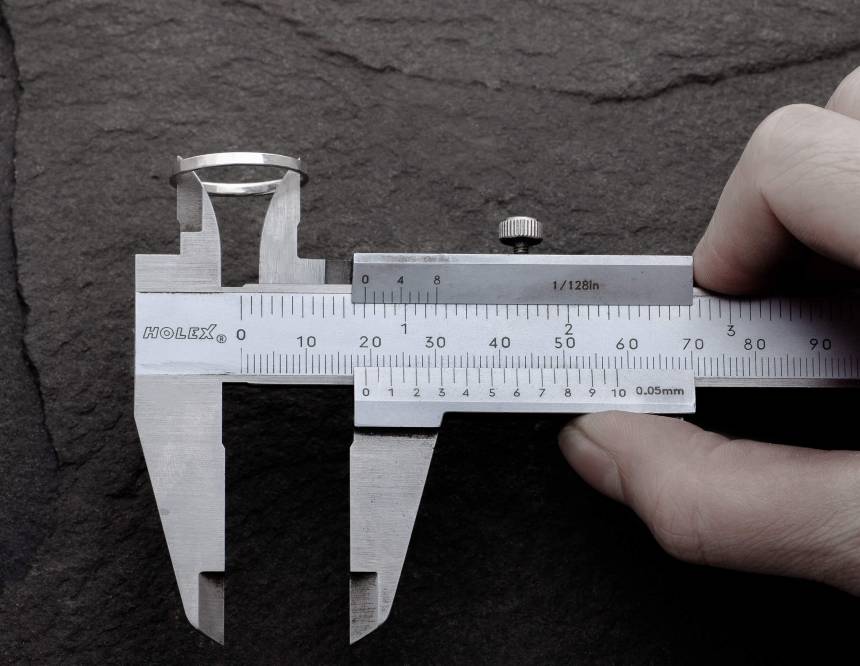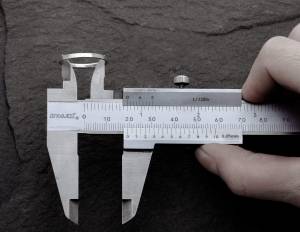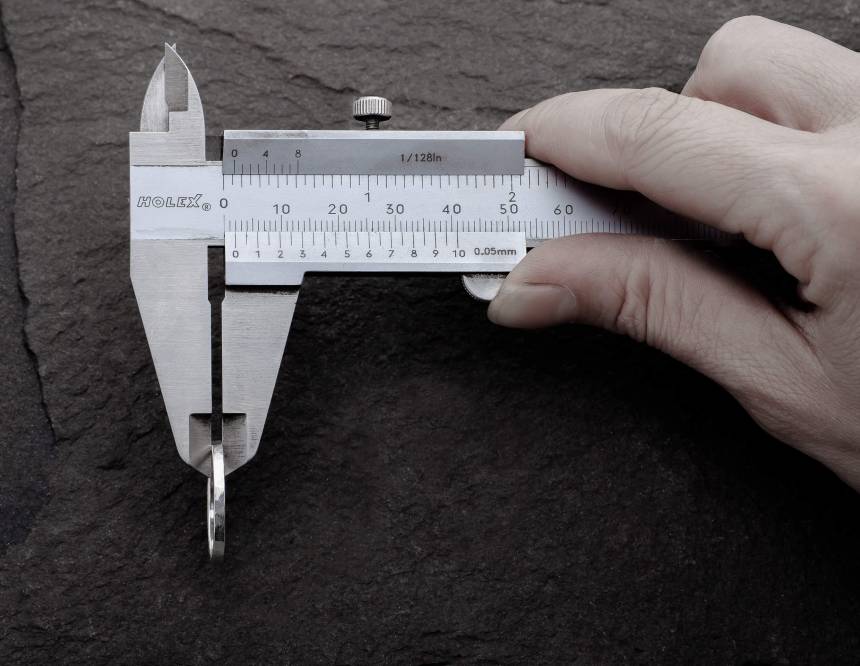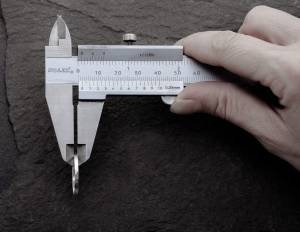 If all the above methods are not feasible for you, you can purchase a plastic ring sizer from us. The purchase price will be credited to you when you order your ring.
However, the accuracy of the measurement results is not comparable with the above methods because the flexible material behaves differently from a rigid ring.